Hello!  Allow us to elaborate.  Firstly, the name isn't an indictment on denim.  🙂  
Jean Jackets refers more to a specific mentality, really.  The type that believes the Beatles were "John's band," and that John was always both right and righteous.  They romanticize John's childhood and struggles with mental illness as qualities that make him "deep" and earn him a free pass for the worst of his behavior.  Because they see John as a savior, they tend to characterize his bullying and vitriol as a righteous man doling out justice.  Therefore they consider it unfair to discuss how John's behavior was damaging to others and would prefer to find fault with his targets and normalize all of it (usually at the expense of McCartney).  To them, John was perfect in his "imperfection" and the idea that subsequent generations might have a different, more complex and less reverential take upsets them.  Jean Jackets essentially believe that their personal experience is empirical reality, making "outside" perspectives irrelevant and unwelcome.  They are deeply invested in hierarchy and maintaining Lennon's perceived supremacy within the band.
These are the people who have dominated 99% of all Beatles discourse, authorship, etc for the past 50 years (Rolling Stone is a great example).  They are fiercely protective of this privilege and hostile towards anyone who challenges the traditional narratives (i.e. invades their turf).  In my experience, their love of Lennon is sincere.
While the term "Jean Jackets" evokes a SWM baby boomer with a ponytail in denim outerwear, the Jean Jacket mentality can transcend age, sex or race.  So this isn't specifically against boomers, or men as a whole or even people who believe the traditional narrative.  It's about people who fiercely cling to and perpetuate the traditional narrative, even when confronted with new ideas, evidence or insight that might shed a different light on the story.  Don't be a Jean Jacket!
Again, we aren't trying to demonize a fabric.  🙂  All the Beatles could look cute in said clothing: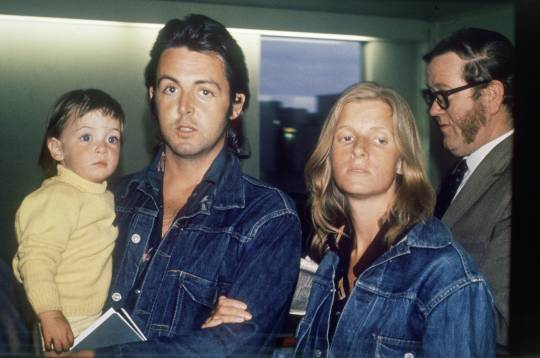 We're a collective of artists, musicians, and professionals across a spectrum of fields who dissect and challenge established narratives about the band with irreverent, fearless, and thought-provoking analysis. We are on iTunes, Spotify, Podbean, and many other podcast platforms: tinyurl.com/akomonitunes tinyurl.com/akomonspotify anotherkindofmind.podbean.com - Website: anotherkindofmind.com - Facebook: @anotherkindofmindpod Twitter: @akompodcast Instagram: @anotherkindofmind Email: akompodcast@gmail.com